In 1909, a scandal, which was to become notorious as the Big Navy Scare, 'swept the country off its feet.'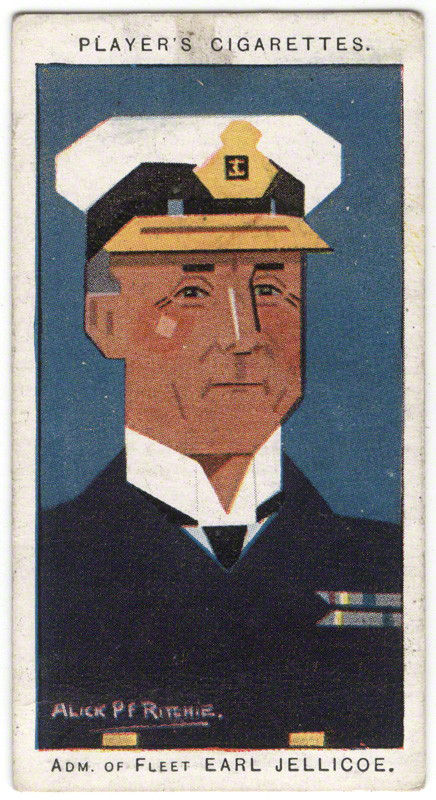 Between 1906 and 1909, Mr Herbert Hall Mulliner, managing director of Coventry Ordnance Works, claimed that Germany was secretly, vastly accelerating its naval programme. The scare stimulated massive naval expenditure, created an atmosphere of mutual suspicion, and so contributed to the impetus to war. It was later admitted by Winston Churchill that the claims were entirely false.
In May 1906, Mulliner, alarmed at low naval estimates and slackness of work in Coventry Ordnance Works, informed the Admiralty that he was 'performing the public and patriotic duty' of warning them that the German firm, Krupp Works, had begun a secret policy of rapid naval expansion. British admiralty practice was to maintain a 'Two-Power Standard': i.e. a navy capable of outgunning the combined strength of the next two greatest naval powers.
Yet this was also a time when government priorities were changing. At the end of 1905, the Liberal Party had swept into office with a mandate to bring about social reform. After much heated debate in parliament, they voted to vastly reduce the shipbuilding programme and use the funds to deal with the problems of poverty, unemployment, old age and education. (Read more about military spending debates here).
At this time, things were not going well for Mulliner's firm. Any orders being placed were going to the larger firms of Vickers and Armstrong. Coventry specialised in gun-mountings and Mulliner had recently invested in a big gun manufacturing plant, which was now lying idle. He urgently needed to get some orders.
He embarked on a relentless campaign throughout the next three years, insisting on the urgent necessity for more warships, and claiming that 'the naval policy of the government was nothing less than a gigantic mistake, the possible consequences of which are almost too dreadful to contemplate.' His campaign came amidst an atmosphere of paranoia, when anyone who questioned the validity of the naval race was dismissed as a 'grumbling pacifist.' Robert Blatchford, a journalist on the Daily Mail, fanned the flames of the controversy throughout 1908, reporting massive increases in German warship building, and warning that 'the Germans are preparing to invade us at the first opportunity.' His articles were widely distributed and had a big influence on public opinion.
In late 1908, Mulliner got the ear of 'one of our greatest generals', probably Lord Roberts, who lamented in the House of Lords on 23rd November that 'a terrible awakening is in store for us at no distant date.' The First Lord of the Admiralty, Reginald McKenna, then supplied Sir Edward Grey, the Foreign Secretary, with information, probably from Mulliner, about the secret German build-up. Grey, who distrusted Germany, then spelt it out to Prime Minister Asquith: 'It is my duty to submit to you,' he said, 'that:
Germany is anticipating.
She is doing so secretly.
She will certainly have thirteen big ships by spring 1911.
She will probably have 21 big ships by spring 1912.
Germany's capacity to build Dreadnoughts is at this moment equal to ours.'
Asquith, though he had been voted in on a 'pledge of peace and retrenchment,' obviously took this very seriously. On 23rd February 1909, he called a meeting in his rooms at the House of Commons with Reginald McKenna, 1st Lord of the Admiralty; Sir Edward Grey, Foreign Secretary; Admiral Jellicoe, 3rd Sea Lord; and Lloyd George, Chancellor of the Exchequer. The very next day, Mulliner met Admiral Ottley, and the news he had to tell him –  that he had 'evidence' the German firm, Krupp, had hugely increased its manufacture of naval guns – must have been music to his ears. Ottley was director of Naval Intelligence, but he had also been employed at Armstrong and may still have been a shareholder.
It was common knowledge that there was an intimate relationship between the government and arms manufacturers. It was so ingrained that it was not really regarded as corruption. In 1911 a British financial journal produced a chart showing the number of earls, dukes, baronets, knights, MPs, JPs, and bishops who were on boards of directors of British arms firms, like Vickers, John Brown and Armstrong. Philip Snowden, the Labour MP, in his speech about the naval estimates to the House of Commons on 18th March 1914, said that so many MPs were shareholders that 'it is not possible to throw a stone at the benches opposite without hitting one.'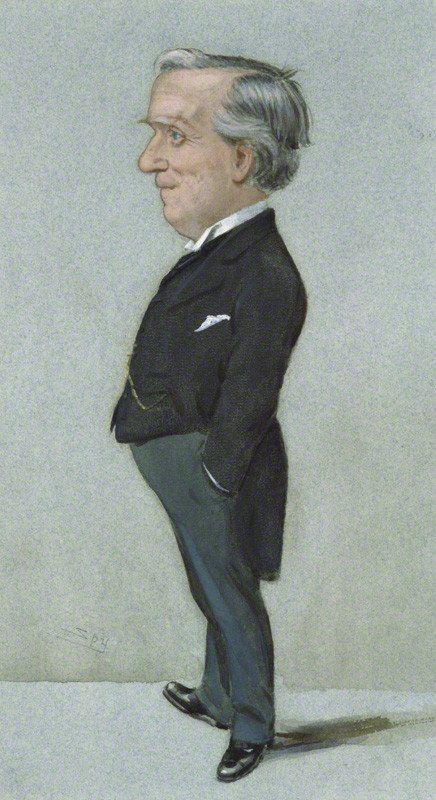 What happened next was really astonishing. As Philip Snowden later told the House of Commons, 'I do not suppose that it is a very usual practice for Cabinet Ministers to interview commercial travellers and touts, but they made a departure on this occasion, and after three years of importunity, they enlisted the services of this gentleman [Mulliner], who was received by the Prime Minister' in 10 Downing Street on March 3rd 1909. Mulliner told them that 'the enormous acceleration in Germany for producing armaments, about which he had perpetually warned the Admiralty, was an accomplished fact, and that large quantities of naval guns and mountings were being made with great rapidity in that country.'
That this meeting had a profound effect on government policy was immediately evident. A mere ten days later, the naval estimates were published showing an increase of £2,823,200. It was announced that four Dreadnoughts were to be built immediately, with a footnote in the estimates for a further four, if fears about German acceleration proved justified.
Public pressure for these 'footnote four' was mounting. The MP for Dover, Mr. Wyndham, invented the slogan: 'We want eight and we won't wait', which whipped up public anxiety, and was soon resounding in music halls across the country. On 29th March, the annual debates on naval estimates began. Despite the enormous increase in proposed expenditure, Conservative Arthur Balfour warned that national security was at risk, insisting that Germany would have 25 Dreadnoughts by March 1912, even though the German Admiral, Alfred von Tirpitz, had assured Britain that they would only have 13 by that date. After the war, naval records revealed that Germany had in fact only had nine Dreadnoughts at that time.
A couple of days later, Balfour, who was coincidentally, but not insignificantly, an important shareholder in Coventry Ordnance Works, addressed a crowded meeting of shareholders at Guildhall. 'You must build now to meet the present necessity,' he said, 'for believe me, the necessity is upon you.' In Parliament, resistance to the naval build-up collapsed and on 26th July 1909 the 'footnote four' Dreadnoughts were voted through by 290 votes to 98.
Although contracts from the Admiralty had been assured, these were still not forthcoming for Coventry Ordnance Works. The government could not be seen giving orders to a firm whose managing director had so publicly lobbied them. Mulliner had become an embarrassment. His resignation was accepted, and he was given a very handsome payoff. He was replaced by Rear Admiral Bacon, and it was not long before Coventry began to receive big orders.
Mulliner should have gone away quietly to enjoy his new-found wealth, but he had made no promises to keep out of the public arena. In August he began writing an endless stream of letters to the Times newspaper, accusing the government of 'culpable or criminal neglect' and spelling out his exhaustive campaigning and his visit to Downing Street in his 'Diary of the Great Surrender.' He finally avowed publicly his share in the propaganda – to his own undoing.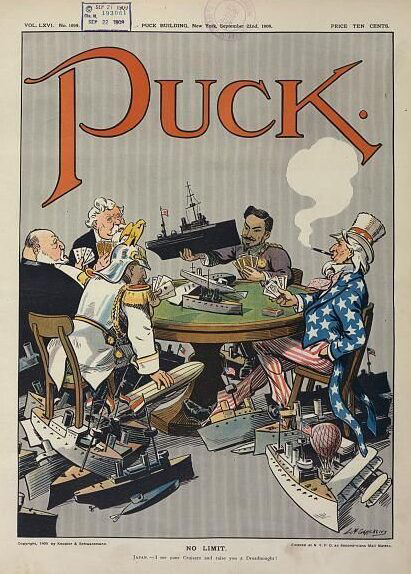 It was not long before the exaggerations made by Mulliner became evident. A Times article from 4th January 1910 confirmed this and quoted from the official German naval figures supplied by Mr. John Leyland.
By 1912, Winston Churchill was First Lord of the Admiralty, and after the failure of Lord Haldane's mission to Berlin, he proposed a 'year's holiday' in naval construction, in an attempt to reduce tension between to two countries. But Von Tirpitz dismissed this as 'another dishonest British manoeuvre, like the Mulliner scare.' McKenna later confessed that he had greatly miscalculated the pace of German construction, and long after the war Churchill admitted that 'there were no secret German Dreadnoughts.'
The scandal was quoted in Parliament many times during the following decades. When Churchill announced the naval estimates for 1914, Philip Snowden of the Independent Labour Party made a lengthy and eloquent reply. He pointed out the dangers of international armament rings, which increased the possibility that armaments built by British firms abroad could end up killing British servicemen. Whitehead torpedoes had been made using British capital, but were loaded into German U-boats to be used against British ships. A further irony in this was that Vickers owned a quarter of the shares in Whitehead, which was making torpedoes to destroy the ships built by Vickers.
The case was mentioned again in Parliament in 1979, when Lord Noel-Baker used it as a warning against scaremongering about Soviet armaments. He said that politicians of the day all agreed that Mulliner had played a very serious part in the causation of the war, and concluded his speech with the words, 'I recite that past event to show how dangerous it is to make unsupported allegations about armaments of a rival power.'
Read more about arms company exploits before and during the war in the Vickers & Krupp and the Ottoman Navy Scandal case studies.
The arms industry exists to sell weaponry. If it is allowed to sell to opposing countries, it will, whether those sides are in tension or actual conflict. Sadly, it is the norm for these sales to be allowed. Similarly, if UK-based companies are allowed to sell arms to countries that could be antagonists in the near future, they will. Buying governments might just change their mind and decide to act against the UK, or there might be a change of government. The potential for actions against UK forces is the same.
The 2011 war in Libya saw arms from one company in use by Gaddafi's forces, the Libyan rebels and the UK and French military. The company was MBDA, a missile producing joint venture between BAE Systems, Airbus and Finmeccanica.
• In 2007 Gaddafi awarded MBDA a £199 million contract for Milan anti-tank missiles and communications systems. The deal was agreed soon after then Prime Minister Tony Blair, accompanied by Guy Griffiths of BAE/MBDA, visited the country and signed an 'Accord on a Defence Cooperation and Defence Industrial Partnership.'
During the 2011 war, Qatar supplied MBDA's Milan anti-tank missiles to the Libyan rebels in Benghazi.
Both UK and French forces used MBDA cruise missiles during the war. (The same missiles are called 'Storm Shadow' by the UK and 'SCALP' by France.) In addition, around 230 Brimstone air-to-surface missiles were fired by the UK military, prompting the MoD into new orders to replenish depleted stocks.
As MBDA's CEO said, '2011 was an excellent year for MBDA on an operational level, both for the programmes in production and for those in development. We received very positive feedback from the military campaigns in Afghanistan, Libya and the Ivory Coast about MBDA equipment and the support provided for the armed forces. For MBDA, all of these successes go towards confirming the confidence our customers have in us when it comes to the setting up of a single European prime defence contractor.'
Normal sales practice
The MBDA-Libya example is striking in that the same company is known to have supplied all sides. As information about specific deals often does not make it into the public domain, the closest we usually get to this is information on national governments promoting, or at best allowing, the sale of arms to both sides.
Sadly, this is normal. In addition to Libya, known examples of the UK providing arms to both sides include:
UK weaponry was used by both Iran and Iraq during the 1980-88 war: Iran had 875 Chieftain tanks by the time the Shah of Iran was overthrown in 1979; Iraq continued to receive UK military equipment during the war.
Pakistan and India have been steady customers for UK weaponry. Sales continued regardless of the 1999 Kargil War and the stand-offs in 2001-02 and in 2008, the latter following the Mumbai attack. Both countries have been categorised by the UK government as 'priority markets' for arm sales, sometimes at the same time!
The UK sold weapon to both Russia and Georgia prior to the conflict in August 2008.
Despite the tensions between China and Taiwan the UK has sold, and continues to sell, a wide range of arms to both countries.
Arms to UK antagonists
All arms sales carry the risk of being used against the supplier's forces or becoming part of an antagonists arsenal. In some cases it is obvious that there is a serious risk. In other cases, the risk might seem small, but weapons can last decades and it is impossible to know how they will be used.
Blatant examples are the Libya experience, as above, and arms to Argentina. UK companies supplied Argentina with a wide range of arms during the 1970s and early 1980s, both before and after the 1976 military coup. This included surface-to-air missiles, a Type 42 destroyer, Westland's Lynx helicopters and naval radar. Staggeringly, the Ministry of Defence approved a delivery of naval spares to Argentina just 10 days before the 1982 invasion of the Falklands.
In contrast to Libya and Argentina, where 'allies' became enemies, there is also the potential for regime change and weaponry transferring to the hands of antagonists. The Shah of Iran was one of the UK's main arms customers prior to the 1979 revolution then, suddenly, there were hundreds of Chieftain tanks in the arsenal of a revolutionary Iran opposed to the West.
With UK arms being licensed to around 100 countries each year – essentially to anyone who has the money, wants to buy from the UK, and is not under a multilateral arms embargo – these risks are substantial. Revolution in other major UK arms markets such as Saudi Arabia is far from inconceivable.
Researcher: Sue Sutherley
---
---